ENLIGHT
What?
Since 2020, Ghent University has been part of ENLIGHT. ENLIGHT brings together nine universities from nine European countries (Belgium, Estonia, France, Germany, Ireland, Netherlands, Slovakia, Spain, Sweden). It's mission is to contribute to fundamental transformation of European Higher Education and to this end it wants to lay the foundations of an integrated European University System with free movement of students and staff that will link the structures of, inter alia, quality assurance, international outreach, global engagement, talent recruitment and investment in large research infrastructure.

ENLIGHT focuses on five flagship areas, namely:
Health and well-being

Digital revolution and Impact of digitalisation

Climate change

Energy and Circular economy

Equity
A key component of this project is the ENLIGHT Student Network. Every university involved delegates two student representatives or student coordinators as co-creators in ENLIGHT. Three students out of this network will form the Student Board and take up the role of President, Vice President and Secretary. This Board plays a central part in the decision-making process and has a decisive voice in the ENLIGHT Governing Board to make sure that any further actions will benefit all students. Furthermore, the Student Network will set up an annual knowledge exchange cycle in order to make substantive recommendations to the ENLIGHT community.
Interested?
To support its student coordinators, the student representatives from Ghent University established a core group consisting of the Ghent Student Council, the International Konvent, the Erasmus Student Network and the Student Activities Office. We would like, however, to install a broader group where every student interested in shaping ENLIGHT would be welcome. So if you are interested to join or would like some more information first, feel free to contact us or take a look at our website and socials.
Socials
ENLIGHT
ENLIGHT Student Network
Contact
These are the Ghent University student coordinators:
Yorben Versluys
Emiel Verbeeren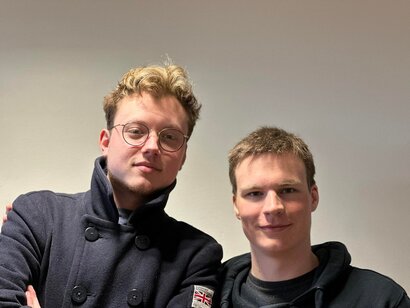 You can contact them via:
Ghent University student coordinators